SOME TRAVEL INFORMATION:
---
There will be a conference bus on Sunday, March 13th, from Bratislava to Grandhotel Permon, Podbanske (travel takes approximately 4 hours). The bus will depart at 2:30 pm from the parking place in front of the Faculty of Civil Engineering, Slovak University of Technology. Parking place is situated on Imrich Karvas street, between main entrance to Faculty of Civil Engineering and building of National Bank of Slovakia.
On the way back, the conference bus will depart from Grandhotel Permon, Podbanske to Bratislava on Friday, March 18th, approximately 3:00 pm (the approximated arrival to Bratislava is 7:00 pm).
The price for both ways will be 50 Euro (one way 25 Euro).
Departure place of the conference bus is indicated on this map: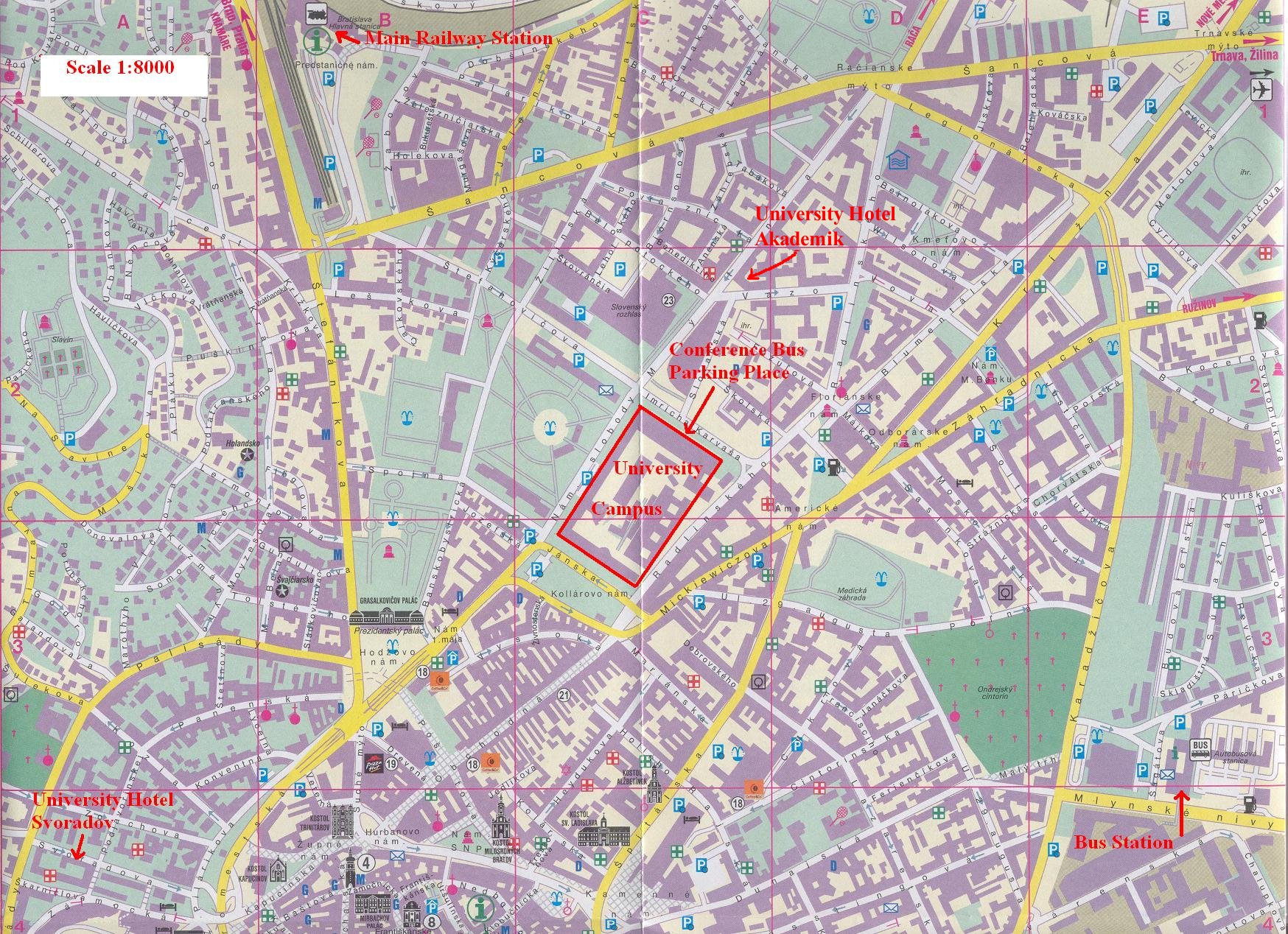 ---
There is good and frequent connection between BRATISLAVA and VIENNA (city, airport) by bus or train.
---
WHERE TO FIND ANOTHER TRAVEL INFORMATION:
Czech (and Slovak) Railways and Busses
Bratislava Guide (map, events, culture, dinning, accomodation...)
---
GOOGLE MAPS:
---

top

ALGORITMY 2016